Accessories KPG 25kV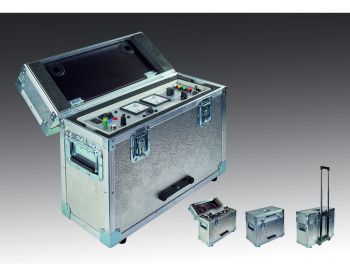 Protective Case for the KPG 25kV :
For the KPG 25kV and KPG 25kV digital is a new protective case "AluCase" available.

The protective case is made of aluminium-coated plywood. It is a really robust design and protection class IP54. A big storage for cables and accessories is integrated into the lid. There is enough space, also for the customized extralong cables.

For easy transporting the protective case has an removeable case trolley.

The KPG 25kV can stay inside of the AluCase during operation.

Simply open up, connecting, testing!